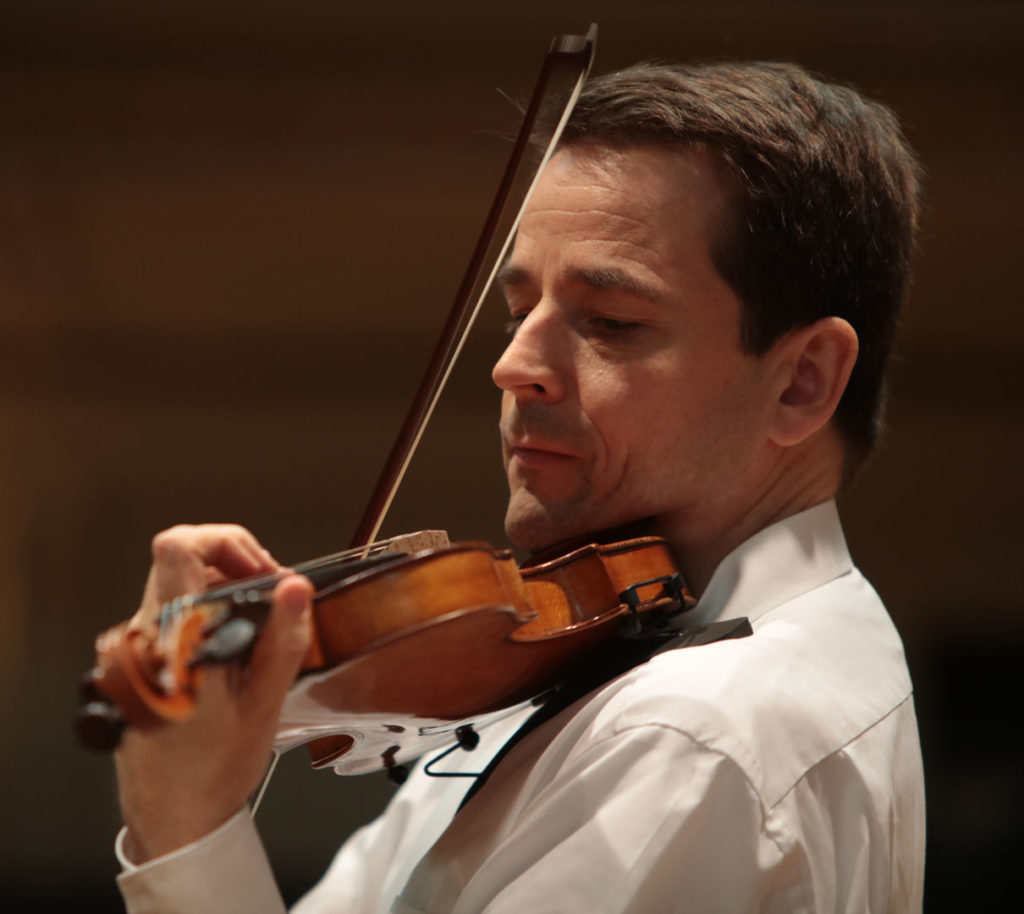 The playing of the violinist Ulf Schneider is characterized by a high creative intensity of great emotional density. His particular passion is chamber music and the conception of thematically influenced programs.
A continuous ensemble work connects him not only with trio playing but also with the Bartholdy Quintet and with the pianists Jan Philip Schulze and Stephan Imorde.
With actors and actresses such as Martina Gedeck, Fritzi Haberlandt, Gudrun Landgrebe, Rufus Beck, Stephan Benson, Heikko Deutschmann, Stefan Kurt and Stefan Hunstein, Ulf Schneider regularly develops programs in which music and literature enter into a special relationship with each other.
Ulf Schneider is professor at the University of Music, Drama and Media in Hanover. He is regularly invited to give master classes and to be a juror at competitions.